KAPALUA, Hawaii – Collin Morikawa was going to win. He was going to come off the Plantation Course with a lei-draped neck and a whale-shaped trophy and everyone was going to make their afternoon hula lesson with time to spare. And yet … Just as we were reminded not to presume at the TOUR Championship, it happened again at the Sentry Tournament of Champions, where Jon Rahm rode a big wave to victory, shooting a 5-under 31 on the back nine, while Morikawa treaded water and then sunk with three straight back-nine bogeys – his first of the week – for a 39 to lose by two.
The reversal, Rahm making up a six-shot deficit in the last seven holes, yielded his third worldwide victory (two on the DP World Tour) in four starts. He began Sunday seven behind but was nine back after he bogeyed the first and Morikawa birdied it.
"Bit of a crazy day, I'm not gonna lie," Rahm said. "… I'm like, 'We're going to need a small miracle.' After bogeying 1, I was going to need somewhat of a larger miracle." Morikawa began with a six-shot lead over Matt Fitzpatrick, Scottie Scheffler and J.J. Spaun, but it was Rahm, a runner-up here in 2018 and '22, who couldn't be denied. He admitted he couldn't have beat the Morikawa who showed up the first three days.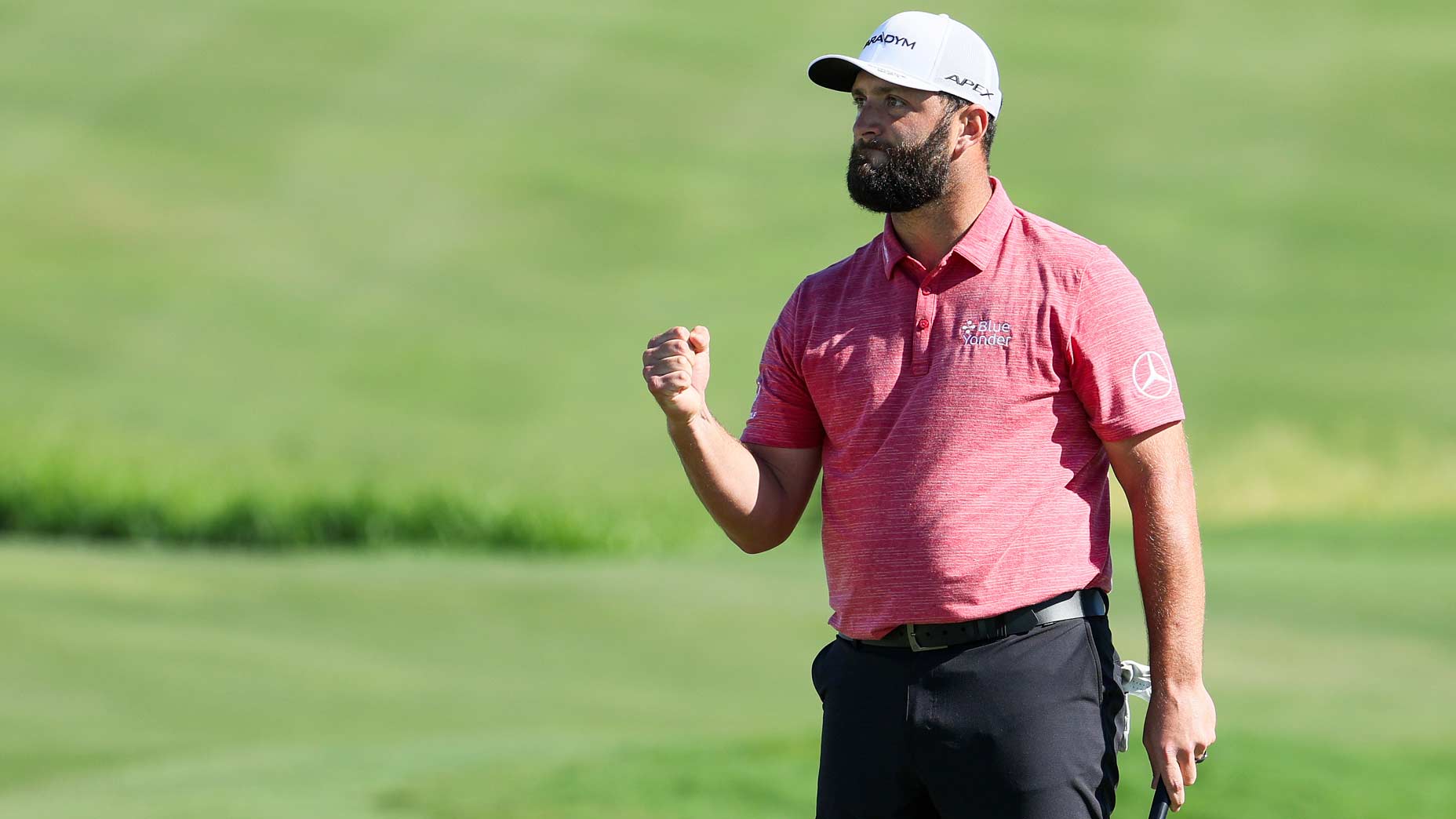 After leading the field in Strokes Gained: Putting through 54 holes, Morikawa struggled on the greens – he was 30th (of 38) in that stat Sunday – and then, after going 67 straight holes without a bogey, he came unglued with bogeys at 14 (bladed bunker shot over the green), 15 (chunked third shot that didn't make it up the hill), and 16. Rahm birdied 12, 13 and 14. He eagled the par-5 15th hole and suddenly was tied for the lead. Then he was one ahead. Then two ahead. He birdied the par-5 18th hole to make it a three-shot margin, meaning Morikawa, foundering two groups behind him, would need an albatross at the last to tie. He could only birdie it. "Sadness," he said, when asked what he was feeling afterward, when he answered every question.
"I don't know. It sucks. You work so hard, and you give yourself these opportunities and just bad timing on bad shots and kind of added up really quickly. Don't know what I'm going to learn from this week, but it just didn't seem like it was that far off. It really wasn't." Rahm moved to fourth in the FedExCup and is fourth in the Official World Golf Ranking, but it could be a case of the math not yet catching up to his three recent victories. "I feel like since August I've been the best player in the world," he said. The Sentry has always been a sort of working vacation, and it can be tricky to toggle between the two.
But Rahm, who with wife Kelley and their two young boys came to Maui a week early to avail themselves of the fun stuff, seems to have figured it out. One of three players to break the PGA TOUR's 72-hole scoring record at last year's Sentry, when he finished second, he wasted no time this time around and tied for the early lead with a 64 on Thursday.
Although he shot 71 on Friday – ending a run of six straight rounds of 67 or better at the Plantation Course – to fall five back, he never lost hope. He was on a course he plays better than any other save for Torrey Pines. He wasn't far removed from his DP victories at the Spanish Open and DP World Tour Championship in October and November, respectively.  
"It doesn't really feel that different to earlier in (2022)," Rahm said. "But if you look at numbers, I think the main difference is I have been a bit more accurate on my approach shots but mainly making putts. I got a lot more comfortable with my putting. And, again, the last four or five months my putting has been about as good as it's ever been."
For three rounds, that was the story for Morikawa, but it was Rahm who would lead the field in Strokes Gained: Putting for the week in Maui. Although he felt empathy for the runner-up – "I think we've all been there," Rahm said – he couldn't lose sight of the bigger picture. On a course where he'd shot 33 under and lost the year before, he shot 27 under and won. 
"No, we have four days for a reason," Rahm said, when asked if he'd lost hope halfway through the tournament. "You have to complete all 72 holes, last time I checked. So, yeah, that's golf."