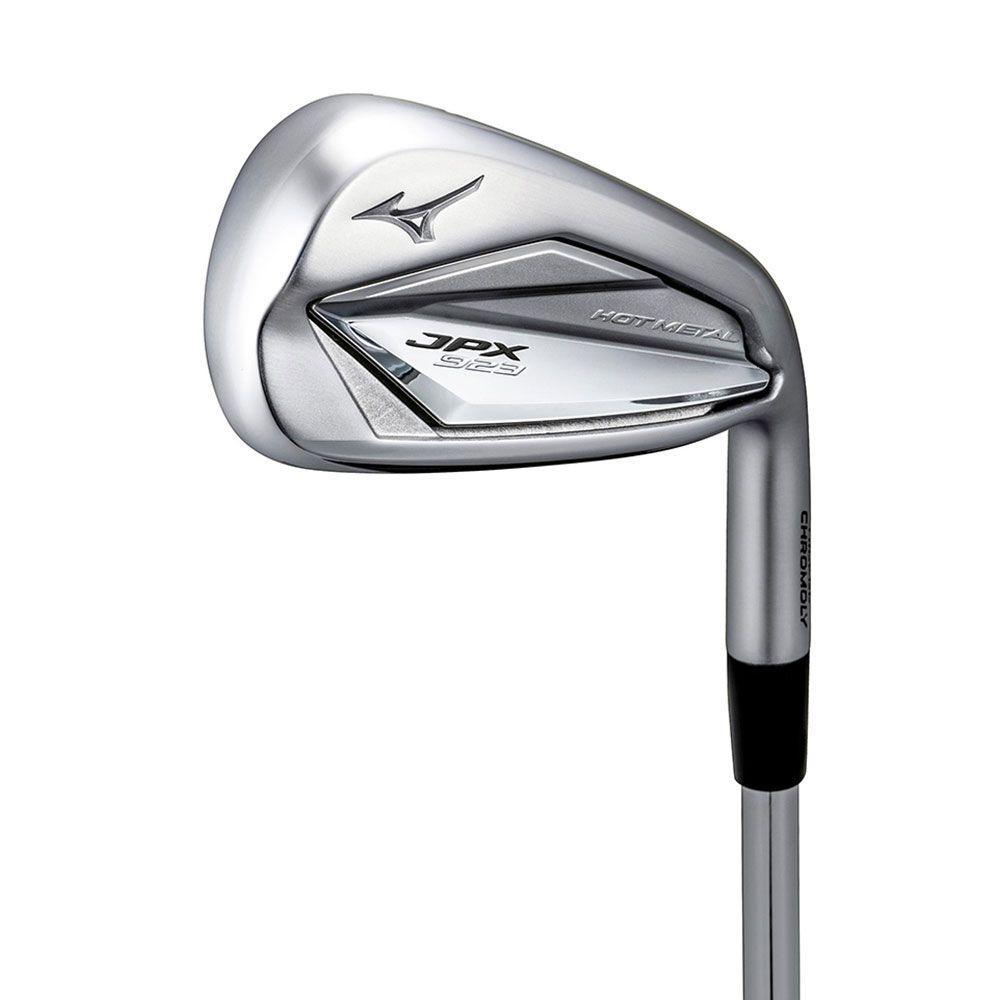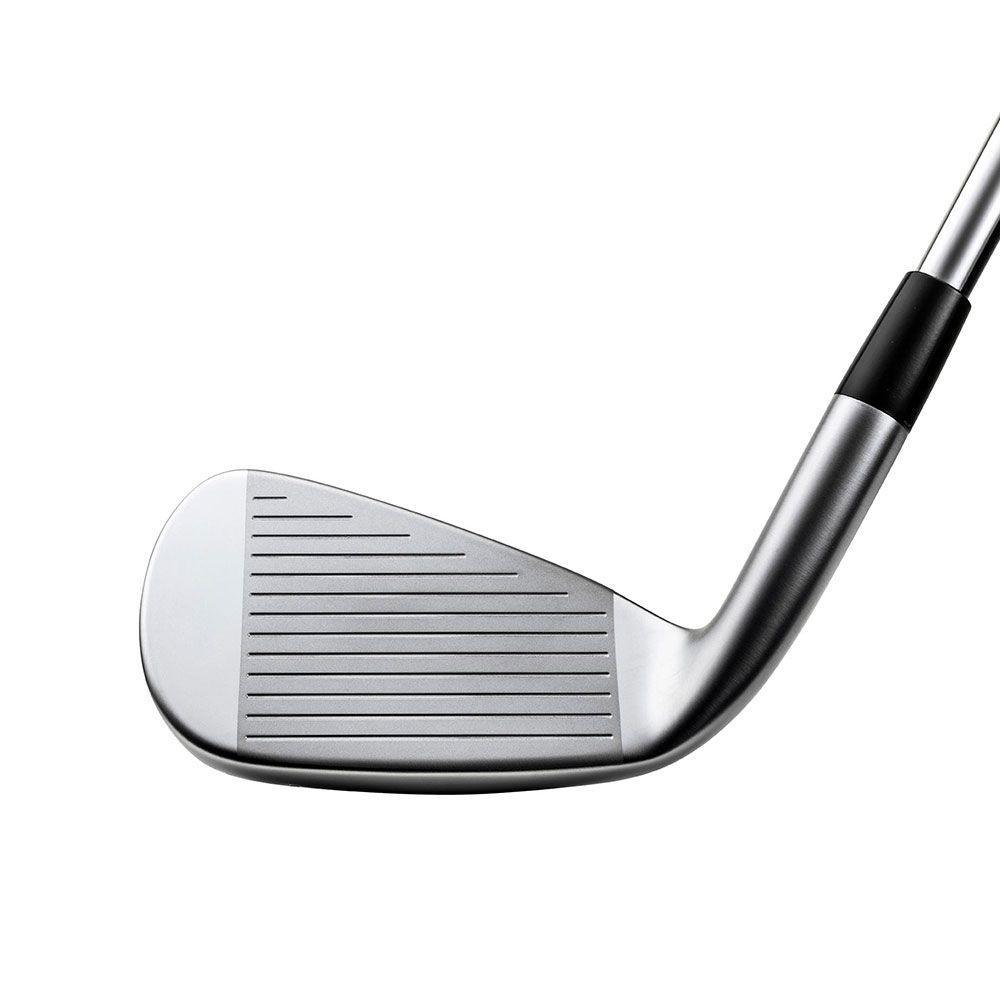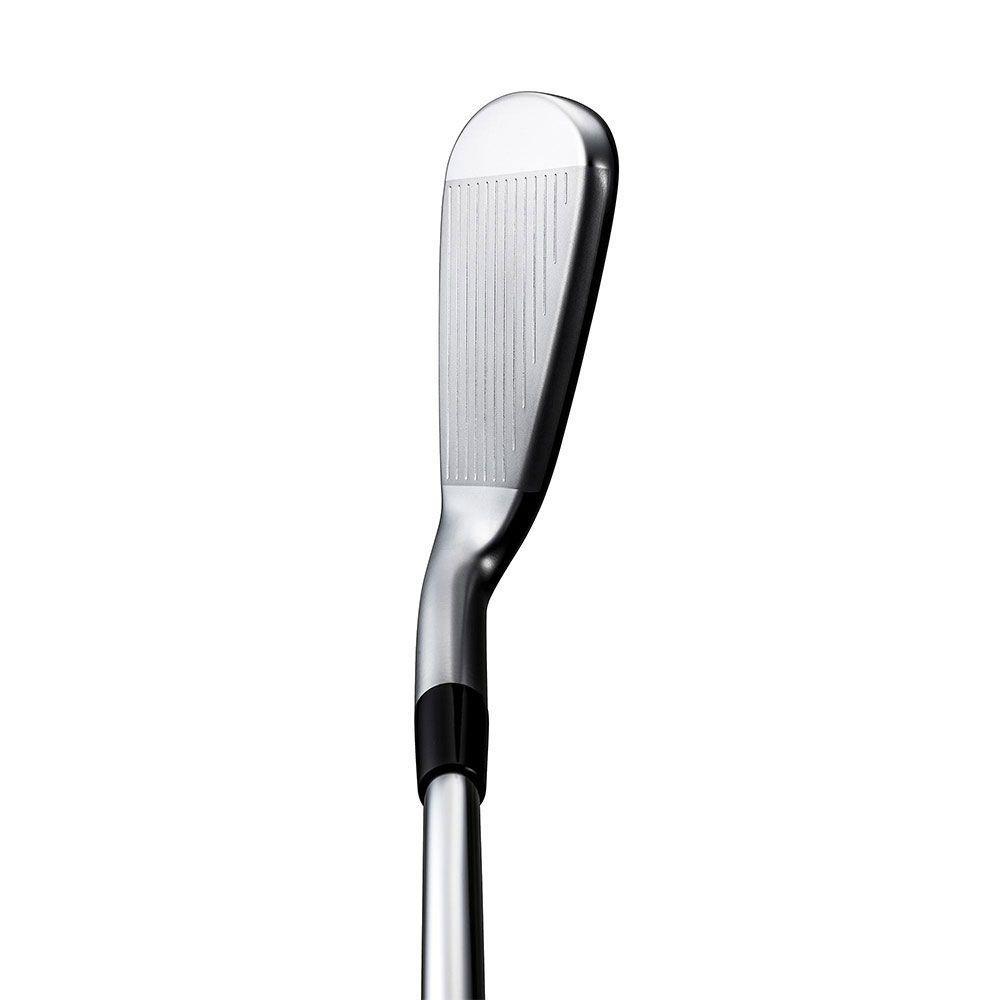 Mizuno JPX 923 Hot Metal Irons (Graphite)
---
Introducing Mizuno JPX 923 Hot Metal Iron, For golfers who want to extend their distance and want to hit gently with a comfortable feel

Features-

Nickel Chrome Molybdenum Steel

High muzzle velocity material - Adopts a new material "nickel chrome molybdenum steel" that is about 35% stronger than conventional products. The thinnest "New Core Tech Face" in the history of JPX irons, which is about 8% thinner than conventional products, improves flight distance performance.

V-Chassis

Coexistence of gentleness and comfortable hitting feeling - In addition to the gentleness of the peripheral weight distribution and center of gravity, the sound ribs and V-chassis cavity designed with Harmonic Impact Technology increase the rigidity of the top edge to achieve a comfortable hitting feel.

Seamless Cup Face

The seamless cup face structure with no welds achieves both an expansion of the high initial velocity area and a deep low center of gravity. The thin-walled area of ​​the sole has been expanded by about 18% compared to the conventional product, and the flight distance performance has been improved by flexing the sole.

Design by Count

Long goes up, short can be aimed - The long irons have a deep low center of gravity that makes it easy to lift, and as you move from the middle to short irons, the center of gravity is gradually raised to make it possible to control shots with good spin.
---