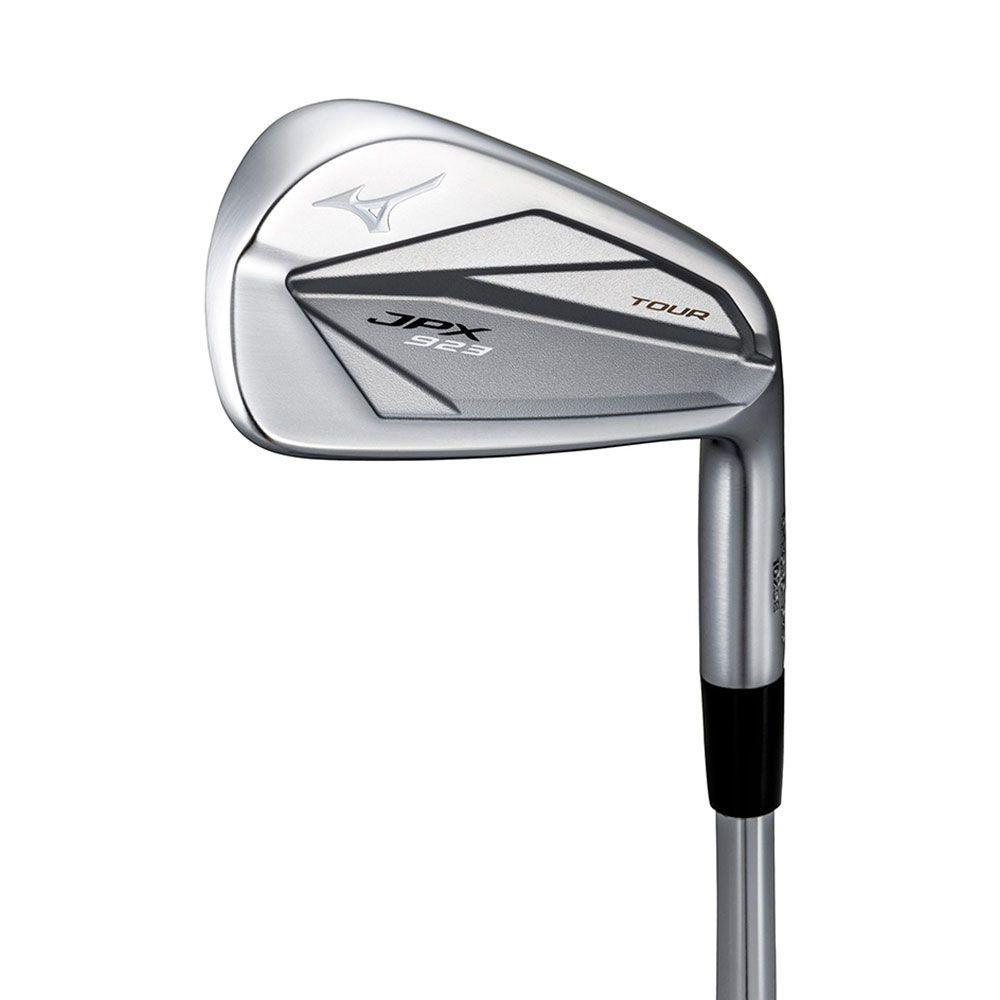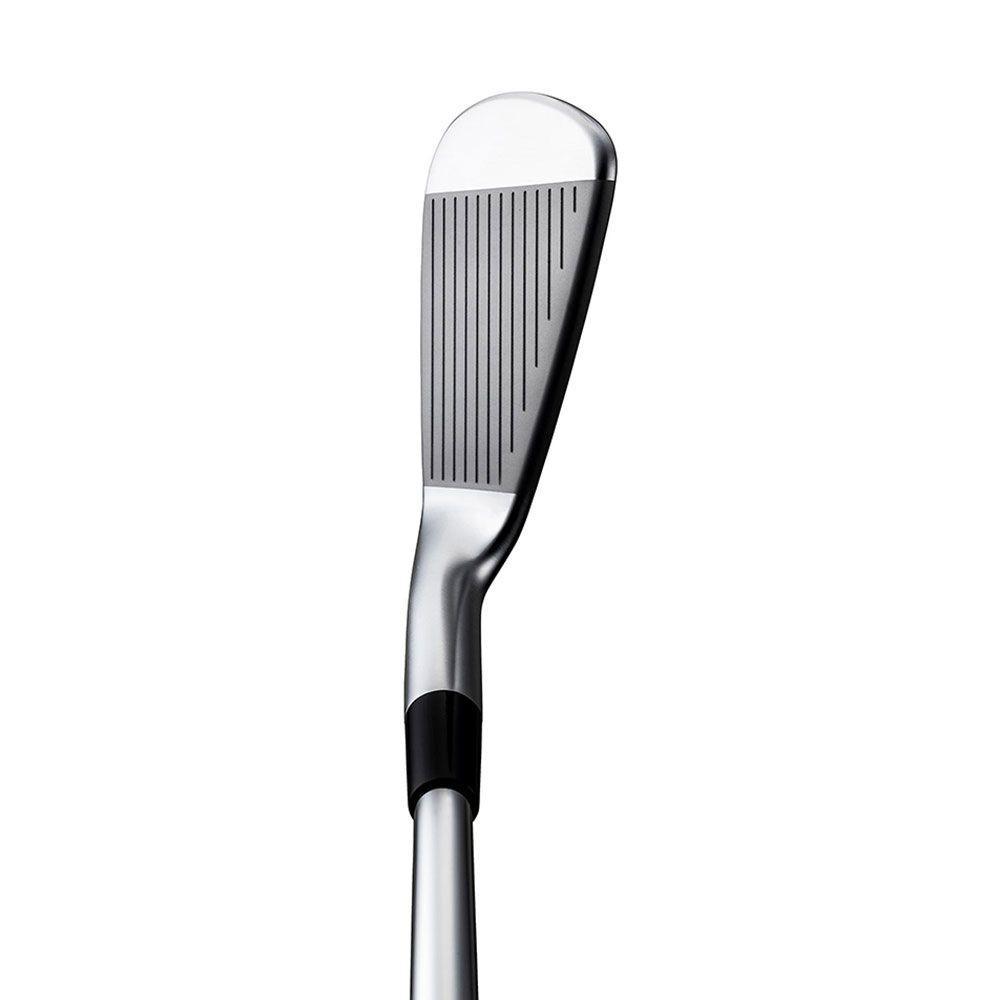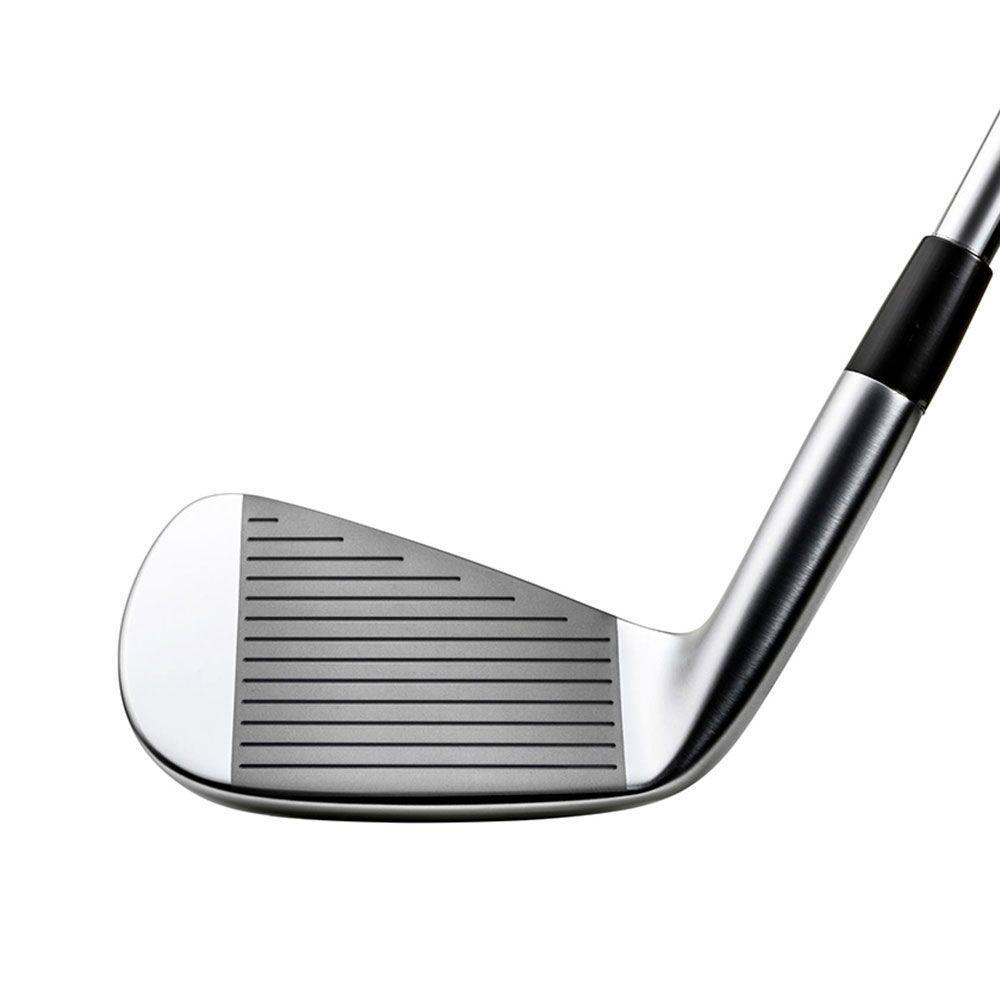 Mizuno JPX 923 Tour Irons (Steel)
---
Mizuno JPX 923 Tour Iron, For golfers who want a sharp face and a solid feel and For golfers who want gentleness and smoothness.

Features-

Under Copper Plating

Pursuing the softness of the hitting feeling - For the first time in the JPX series, copper plating is used. The difference is slight, but the feel is softer and the contact time of the ball on the face feels longer than usual.

V-Chassis

Coexistence of gentleness and comfortable hitting feeling - In addition to the gentleness of the peripheral weight distribution and center of gravity, the sound ribs and V-chassis cavity designed with Harmonic Impact Technology increase the rigidity of the top edge to achieve a comfortable hitting feel.

Soft Iron Precision Forging x Grain Flow Forged HD

Mizuno's unique forging method that integrally molds a round bar of mild steel (S25CM) from the face to the neck. The grain flow lines (the flow of the metal structure), which can be said to be the lifeline of the hitting feeling, are not interrupted inside the head, and the grain flow lines are densely packed in the hitting area, making the hitting sound longer. With this long hitting sound, you can experience the comfortable hitting feel unique to Mizuno.

Sharp shape 

The top edge is designed to be thin, and the back side of the top edge is ground to make it look sharper. Increased bounce angle over JPX 921 TOUR based on tour feedback. To compensate, we increased the grind on the trailing edge of the sole and made it rounder to improve the slipping of the sole.
---