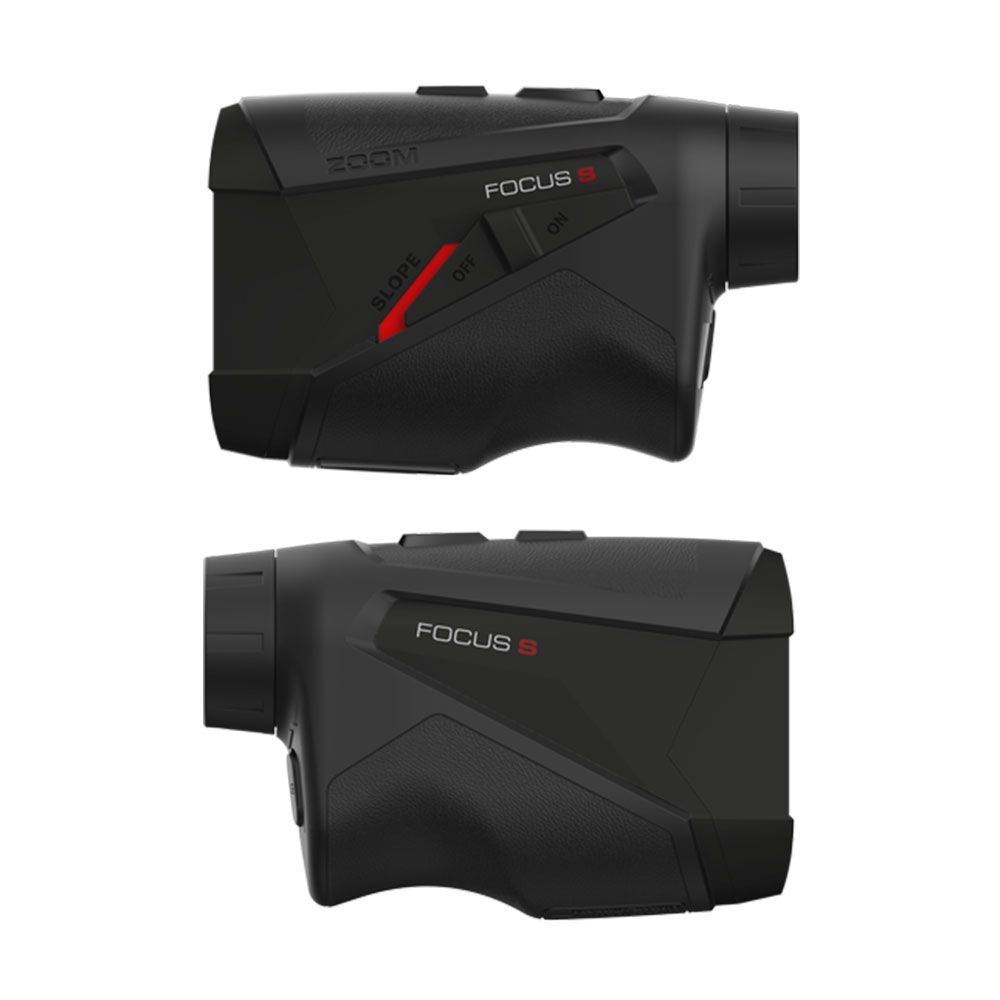 ZOOM Focus S Rangefinder
---
The Focus S offers premium functions, as known from high-end devices. And all this at an unbeatable price-performance ratio.

The ZOOM Focus S offers premium features at a real budget price. Extra clear vision combined with fast target acquisition, highest accuracy, 6x magnification, vibration feedback and slope mode offer tour quality and easy operation. The Zoom Focus S is the price/performance star in its class.

FLAG-SCAN-MODE : Successful detection of the target object by means of vibration.


SLOPE SWITCH MODE (APPROVED FOR TOURNAMENTS) : Measurement of the straight and slope-adjusted distance with info on the best club choice. Switch between slope mode and no slope mode at the touch of a button.

ULTRA BRIGHT DISPLAY : Strong contrast combined with an exceptionally wide field of view of 7°.

See like you've never before! : The Focus S lets you discover the golf course in a whole new way. Go ahead and get ready to hit balls like you've never been able to before!

Measuring distance up to 600m : Crystal clear vision, fast target acquisition and maximum accuracy – these are just some of the many advantages of the Focus S.


 
---